Managed IT Support Services
Managed IT support services for your business. You probably want what all of our clients want – to work and grow your business.
Yes, we get it, and that's why we see ourselves as your business partners, not just an IT company selling you services monthly. 
Tired of calling your internet provider every time there is an outage? 
You are tired of figuring out different systems, and who is responsible for what? No problem, if there is a problem with another tech vendor, we'll deal with it. 
No problem, let's get all of that consolidated for you to focus on your business. 
That's really what a proven managed IT support service is all about!
Ours managed IT support cloud services are available seven days a week for those who have a problem on the weekend and can't wait till Monday. 
The real value we bring to the table is figuring out how do we save you time and make your processes more efficient.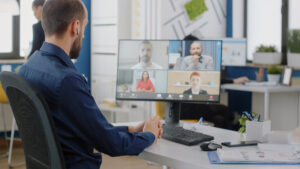 Proactive and prevention
Anyone can post some marketing materials and say how proactive they are, but what does that mean when managing IT support? 
How are we being proactive if you engage us?
Our managed IT support services team works from powerful dashboards, so tickets and issues get answered quickly, and nothing falls between the cracks. 
For example, our full-time Prevention Admin reviews all tickets every week. His only focus is on finding the root causes of problems and seeing what he can do to prevent them. 
Are you frustrated by constantly dealing with the same problems repeatedly? Worry about your IT security? 
You will love our managed IT support services packages! Those short-time band-aids will only get you so far. 
You will love our long-term thinking to keep your business working like a well-oiled machine.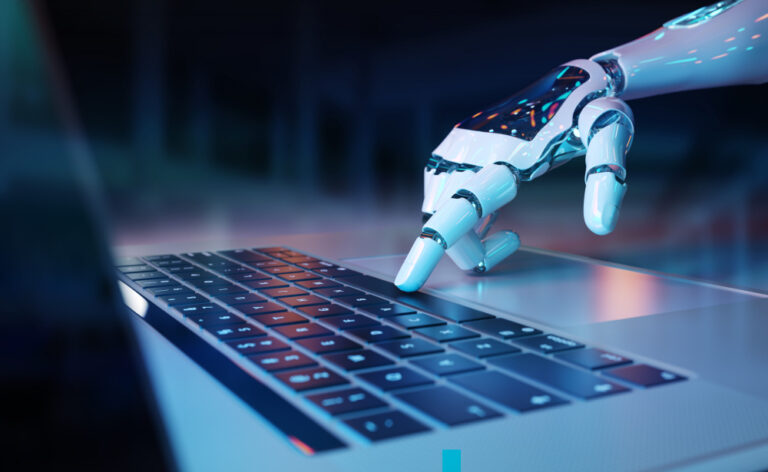 Different types of managed IT services
It is helpful to learn more about MSP providers and services that exist. However, keep in mind that not everyone provides the same cloud services.
Often one MSP may have only one service while others may offer more than a few or maybe only one service. If a business is interested in using MSPs, you should be sure of the infrastructure they provide.
Help Desk
Even a fully integrated program has several problems and can be encountered by certain people.
MSPs can provide technical support for issues in a SaaS environment, often related to client-server software.
Data Backup
Computers cannot be protected in the absence of backups.
Generally, MSPs offer cloud based services storage that let clients store gigabytes of file data in an easy access manner by authorized personnel.
MSPs can also help protect your business technology services from cyberattacks and malware by providing comprehensive security solutions, including firewalls, cloud services, consulting services, technology solutions, antivirus software, network monitoring, etc.
With 24/7 security monitoring and proactive defense measures, you can rest assured that your company's data is protected against threats.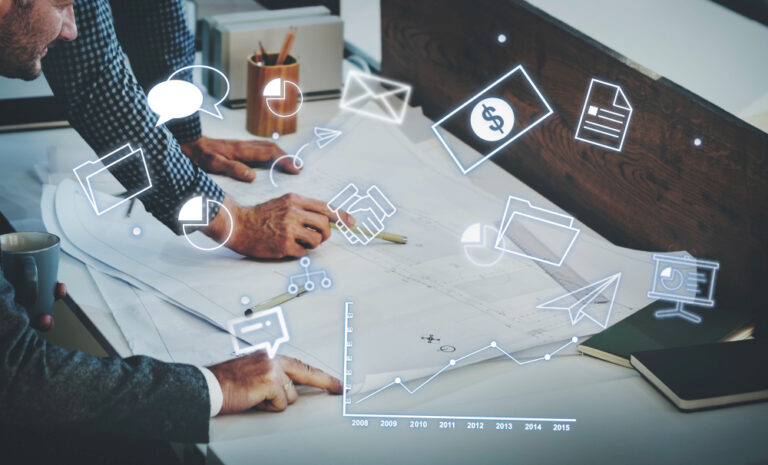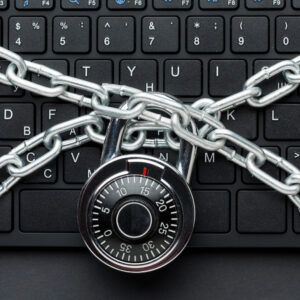 Managed IT "Must-Haves" to Drive Your Business' Success
Technology is changing dramatically in business today. 
Digital transformations resulting from the pandemic and cyber attacks have made finding the right partner challenging to maintain a competitive edge and stay current. 
Companies incorporate various communication devices for a faster response while reducing computer personnel. 
No longer do companies need large computers or internal IT staff. Most of today's communications are carried out through mobile phone networks. 
Outsourced IT service providers progressively replaced portions of a departmental IT department. 
When looking for managed IT support services, it's essential to consider these factors to stay ahead of the game.
– Proactive monitoring: 
Proactive network and software management is essential to improving performance and avoiding problems before they occur. 
Effective managed IT support providers will monitor devices 24/7 and alert you when changes need to be made to keep your system running smoothly and efficiently
-Security: 
with the rise in cyber attacks, businesses must consider their IT security needs. A good provider will offer various options to secure your data, including firewalls, intrusion detection, and encryption.
-Backups and disaster recovery: 
In a natural or manufactured disaster, it's essential to have the proper backup and disaster recovery tools in place. Businesses will want a partner that can quickly restore data, systems, applications, and email fast should something go wrong
-Performance: 
Managed IT providers are experts in monitoring performance. They'll help you identify bottlenecks, analyze traffic tunnels, and more to ensure your system is running at peak efficiency
-24/7 support: 
With today's business demands, it's crucial to have a partner that can provide support 24 hours a day, seven days a week. This way, you can rest assured that someone is always there to help should an issue arise.
Looking for managed IT support services doesn't have to be complicated. 
When choosing a provider, consider the above factors to ensure you get the right tools and services to keep your business running smoothly.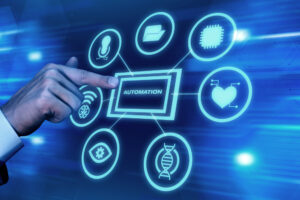 Cloud Computing That Saves Time
Over time, cloud-based software has helped facilitate IT outsourcing, enabling a company to eliminate internal hardware resources or transfer information from centralized servers to remote storage facilities. 
The MSP is responsible for implementing the cloud infrastructure and handling the various technical complexities associated with deploying and implementing the software for cloud computing. 
It also allows the team always to be equipped with the latest software for a mobile or desktop laptop.
Tell me the importance of network security
IT technicians who manage networks in a business usually guard the company's computer systems from cyberattacks. In the MSP, the responsibility is transferred from an external entity.
How do I get the most out of IT
Learn the details of an IT infrastructure by examining how your network operates, how it is maintained, and how it works. 
This will help you better understand the strengths and weaknesses of your system and how you can optimize it for optimal performance. 
Working with experienced IT professionals to help you set up and maintain a secure network managed infrastructure that supports your business goals would be best.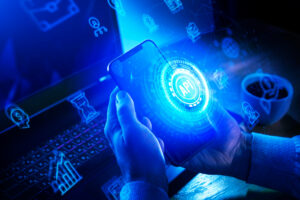 Managed services versus outsourcing
When you want IT management, you can employ a company that collects your network infrastructure for very high pay for high salaries. 
Additionally, it may be possible to outsource the work of network administrator tasks with the services offered by a managed service provider who handles network administration. 
When outsourcing a computer network task to another service provider, you may opt for a national or foreign technology company to handle this task on your company's network. 
There are three possibilities, most of which arise from two reasons.
One reason is that the company may not have enough resources to handle all their IT needs in-house, so they turn to managed services or outsourcing. 
The other reason is that a given task or set of tasks might require niche expertise that the company doesn't have in-house, so it makes more sense for them to outsource those specific tasks. 
The three possibilities are:
1) The company employs a managed service provider to supplement its in-house IT staff.
2) The company outsources specific network administration tasks to another service provider.
3) The company outsources its IT needs to a single managed service provider.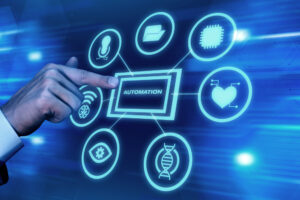 What are managed IT services?
Managed Information Systems or Outsourced IT are service-specific IT services providing IT managed infrastructure support to businesses. 
Some companies are called "MSPs" or "managed service providers Services" the provider offers a range of different types ranging from the need to protect a customer from malware to security issues. 
Organizations usually seek outsourced technology support when they lack the capital to hire or manage in-house IT staff. 
Or when the company prefers the services and knowledge of outsourcing. 
A comprehensive service delivered by a managed services provider can be tailored to an organization's needs, one of the benefits of working with them.
What types of companies use managed IT services?
-Startups and small businesses
-Companies that lack the resources to focus on IT infrastructure management
-Companies that do not have the technical expertise in-house to manage their network and systems
-Companies that need more flexibility than a full-time IT employee can provide.
Such as 24/7 support or advanced services from software implementation, database design, and security.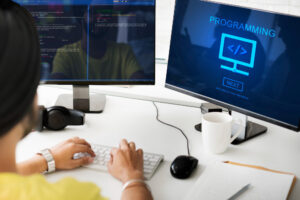 Managed IT Support
IT support becomes crucial because there are varying degrees of difficulty each time a problem occurs. 
Often you cannot address everything in an employee model. 
Alternatively, the solution isn't sustainable for long.
In addition, specialized assistance can also be provided by the staff. This is the place to go for managed security services. 
Almost identical to the management services described above, third parties provide support. 
This is an alternative because outsourced services usually involve staff.
If you want a comprehensive IT solution for your business, consider using managed IT services.
 You can get the support you need without hiring full-time staff or investing in expensive equipment and software with managed IT services.
Managed IT services can provide you with 24/7 support, software implementation and database design expertise, flexibility to scale your needs as your business grows, and cost-effectiveness compared to hiring an in-house team. 
Contact a managed IT services provider today to learn more about how they can help you manage your IT infrastructure.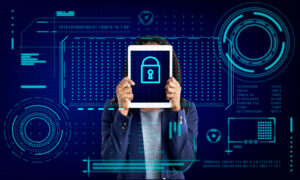 What We Do
Managed service providers (MSPs) are companies that remotely work on customer data infrastructure. 
This service may include network and infrastructure monitoring and security. 
MSPs typically have a staff of network and security professionals who proactively monitor customer networks for performance issues and potential threats.
What do you expect from managed IT services
Whenever necessary, a tech is sent out for a visit.
They perform system testing and maintenance to ensure the server runs smoothly.
 But proactively maintained equipment will likely be unnecessarily needed.
Why is managed IT necessary
Managed IT services enable businesses to work towards strategic projects rather than daily activities. 
It helps save money and provides various managed services that cost less. 
This way, the company can focus on its goals rather than the infrastructure.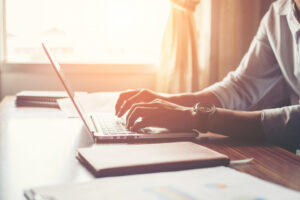 Our Award-Winning Service And Support
You rely on your IT infrastructure to keep things running smoothly as a business. 
But when something goes wrong, it can significantly impact your bottom line. 
That's why it's crucial to have a support team you can count on to keep things up and to run.
Our award-winning IT support and services are designed to help businesses like yours minimize downtime and maximize productivity. 
We offer 24/7 monitoring and support, so you can rest assured that someone is always there to help if something goes wrong. 
And because we're committed to providing the highest level of service possible, we offer a 100% satisfaction guarantee.
So if you're looking for a reliable IT support team to help keep your business running smoothly, we're here to help. 
Contact us today to learn more about our services and how we can help you.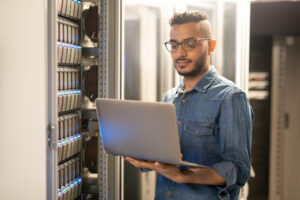 What is an MSP help desk
What's the Difference between MSP support services and Customer Support Services? 
MSP support services provide you with a way to alert your clients when your company experiences technical problems that need your attention.
 Helpdesks are support services for MSPs. The client has the opportunity to report issues and request support.
What are IT management tools?
What is the best software to manage your business? 
They're a suite of software solutions that help companies better use resources and increase employee productivity.