Get Reliable Small Business Tech Support for Your Company
Running a small business can be a lot of work. There are many things to keep track of, and finding time to focus on technology can be tricky. 
This is why it is crucial to have reliable small business technology support.
Having someone you can rely on to help with your technology needs will make your life much easier. In this blog post, we will discuss some of the benefits of having help desk technology support, and we will also give you some tips on finding the best provider for your company!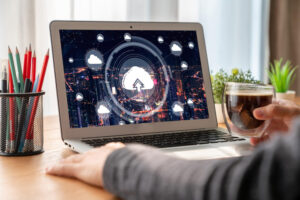 What is business technical support?
Business technical support is customer service that helps businesses troubleshoot and resolve technical issues. This can include anything from setting up new software to resolving connectivity issues. 
Technical support representatives are usually experts in the field and deeply understand how businesses use technology.
As a result, they can often quickly identify and resolve problems. In many cases, business technical support is provided by the same company that sells the technology products or services. 
However, many independent technical support providers offer assistance to businesses of all sizes. In addition to assisting with technical problems, business technical support representatives can advise on choosing the right technology products and services for a business.
They can also provide training on using new technology products and services. Technical support is integral to any business, and companies must access reliable and responsive support when needed.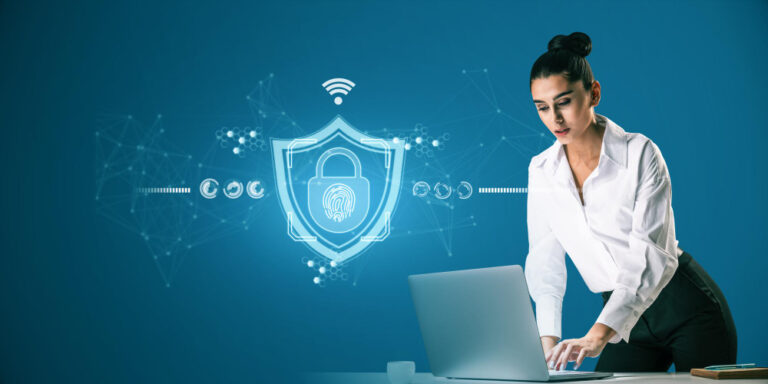 We Keep Your Network & Computers Secure 24-7
We understand the importance of keeping your network and computers secure. That's why we offer a comprehensive range of security services designed to protect your business around the clock. 
Our security experts will work with you to identify potential vulnerabilities and implement the best possible solutions.
Managed IT Services – Predictable & Fixed IT Costs
Predictable and fixed IT costs are essential for any business. Managed IT services give companies the peace of mind that comes with knowing their IT budget will not be subject to the fluctuations that can come with in-house staff and equipment.
With managed IT services, companies can have a predictable monthly cost for the essential IT services they need to keep their business up and going smoothly. 
This service is especially beneficial for small support companies that may not have the significant up-front investment required to purchase their own IT infrastructure.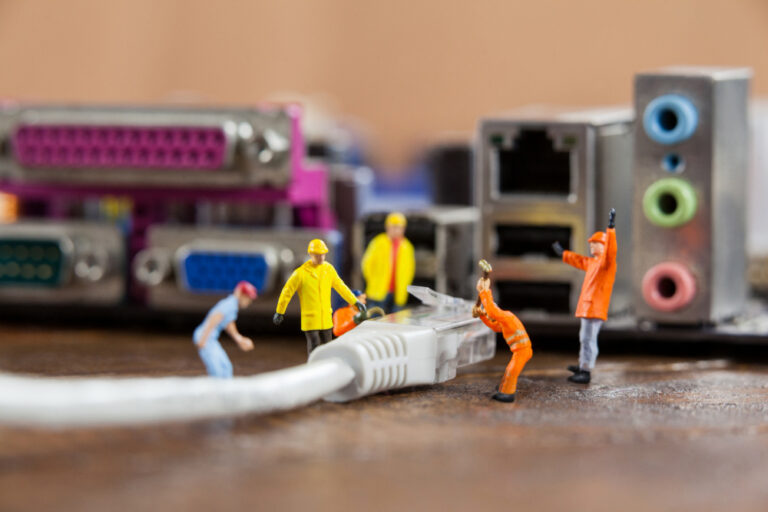 How much does IT support cost for a small business?
As any small business owner knows, running a company is complex and time-consuming. There are many details to keep track of, from inventory and accounting to marketing and customer service. 
In today's competitive marketplace, it is also essential to have a robust online presence. For many small support companies, this means hiring an IT support staff team.
While the cost of IT support can vary depending on the size and needs of a business, it is typically a fixed monthly fee. For companies with limited IT needs, this cost can be as low as $100 per month. 
However, the price can be much higher for a company that relies heavily on technology.
In addition to the monthly fee, comprehensive coverage can also fit your budget for one-time expenses such as software licenses and hardware upgrades. 
With careful planning, however, IT support can be an affordable way to ensure that a business has the technology it needs to succeed.
How can I get support for my small business
There are many ways to get support for your disaster recovery needs. One way is to join a business association or chamber of commerce. 
These organizations can provide access to networking events, educational resources, and advice from other business owners.
Another way to get support is to participate in online forums and discussion groups. This can be a great way to connect with other entrepreneurs, share ideas, and get feedback on your business. 
Finally, you may consider hiring a consultant or business coach.
This can be a great way to get expert advice and guidance on how to grow your business. 
There are many options available for getting support from your IT company.
 Choose the one that best fits your needs and goals.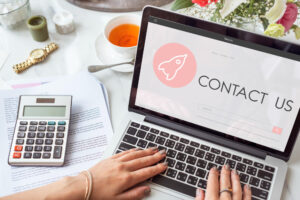 What IT Department? Online Tech Support Is a Small Business's Best Friend
In today's technology-driven world, small companies need a dedicated IT department. However, many small companies don't have the budget to hire a full-time IT staff. That's where online technology solutions support comes in.
Online technology solutions support companies provide 24/7 assistance with your IT needs, from setting up email and networking to troubleshooting website issues. 
Best of all, they're much more affordable than hiring a full-time IT staff. So if you're looking for a way to keep your small business running smoothly, consider investing in online technology solutions support.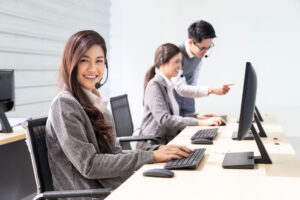 IT Support For Small Business in Staten Island
For small businesses, having reliable IT support is essential. After all, most small businesses rely on technology to help them run their operations smoothly. 
However, many small businesses don't have the budget to hire a full-time IT support staff.
That's where we come in. We offer affordable IT support packages that can be tailored to your specific needs. 
Whether you need help setting up new computers or troubleshooting existing ones, we can provide the assistance you need.
We also offer remote support services so that we can help you even if you're not in the office. In short, we're here to help you keep your business running smoothly. 
Contact us today to learn more about our IT support services.
We are the best choice when it comes to IT, give us a call and we will offer you a free consultation.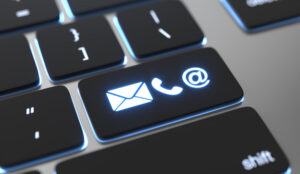 Small Business Owner? How To Choose Tech Support
As a small business owner, you know that your time is valuable. You can't afford to waste it troubleshooting tech issues. 
That's why it's crucial to have a reliable tech business IT support staff team in your corner. But how do you choose the right one?
Here are a few things to look for:
1. Scalability:
Can the team grow with your business? As your company expands, you'll need more support. Make sure the team you're working with can scale up to meet your needs.
2. Expertise:
What kind of experience does the team have? Do they have experience supporting businesses like yours? Make sure they understand your industry and can provide the support you need.
3. Responsiveness:
How quickly can the team resolve issues? When dealing with a technical problem, you need it fixed fast. Ensure the team you're working with is responsive and can provide quick resolutions.
4. Customer Service:
How well do they treat you and your employees? Good customer service is essential for any business relationship. Make sure the team you're working with is friendly and helpful.
Choosing the right technology support team is essential for any small business owner. Keep these things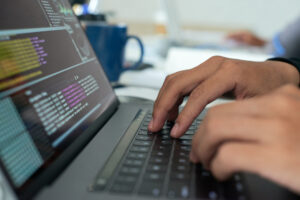 America's Small Business IT Support
In today's business world, small businesses have to be able to compete with larger companies to survive. 
One area where this is especially true is in the realm of information technology. 
Small businesses can't afford a full-time IT staff, but they need to keep up with the latest technology trends and have someone they can call when things go wrong.
That's where America's small business support comes in. We provide affordable, around-the-clock IT support for small businesses across the country. 
Whether you need help setting up a new computer network or troubleshooting a software issue, we're here to help.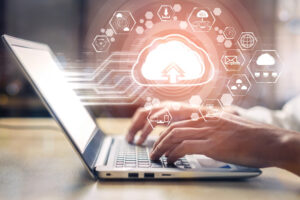 Types of small business technology support
For businesses, small and large alike, technology is becoming increasingly essential. Companies need reliable hardware, software, and networking solutions to function correctly.
But with the ever-changing landscape of technology, it can be challenging to keep up with the latest advancements.
This is where tech business IT support comes in. Various technology support services are available, each designed to meet the specific needs of businesses.
Tips for using IT support services
When using IT support services, remember a few things to get the most out of the experience. First, be sure to have all of the relevant information technology on hand before contacting support. This includes the model number of your device, the operating system, data security info, and any error messages you may be seeing.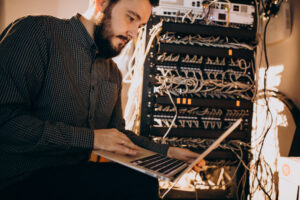 IT Services That Small Businesses Need
When it comes to IT services, small businesses have a lot of needs. They need reliable and secure email hosting, for starters. They also need website hosting, perhaps with e-commerce capabilities.
They need virus and malware protection, data backup and recovery services, and IT support when things go wrong. 
The good news is that there are plenty of companies out there that offer all of these services and more. The bad news is that knowing which one to choose can be hard.
Services to support your IT solutions
As your business grows, so does the complexity of your IT infrastructure. To ensure that your systems are always up and running, you need a team of skilled professionals who can provide comprehensive support. 
That's where we come in!
Our team offers a full range of services to support your IT solutions, network security, disaster recovery services, from installation and configuration to troubleshooting and maintenance.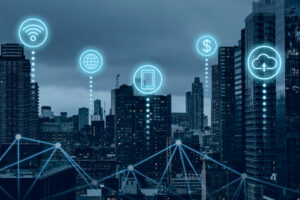 Services for small business needs and budgets
small businesses have a lot of needs, but they often have limited budgets. 
Luckily, many service providers offer affordable solutions specifically tailored to small businesses.
Our Total Business IT Service Plan
We understand that your company's IT infrastructure is vital to your business operations.
 That's why we offer a comprehensive Total Business IT Service Plan that covers all aspects of your IT needs.
From data backup and recovery to network security and 24/7 support, our team of experts will ensure that your IT systems are up and running smoothly.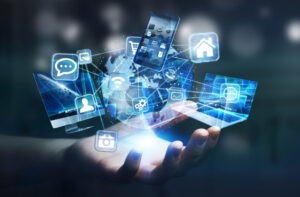 The Benefits of Managed IT Services for your business
Managed IT services provide small and medium-sized businesses with a comprehensive, proactive approach to their IT needs. 
By partnering with a managed services provider (MSP), companies can offload the management of their IT infrastructure to a team of experts.
This allows businesses to focus on their core competencies and leaves the control of their IT systems to an experienced team.
Managed services providers offer a wide range of benefits to their clients. 
First and foremost, they provide peace of mind by ensuring that all IT systems are kept up to date and running smoothly.
Additionally, MSPs proactively monitor for potential problems, meaning that issues can be identified and dealt with before they cause significant disruptions.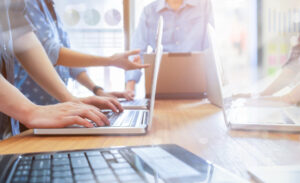 A Full-Service IT Support Company
You have enough to worry about without stressing over your IT infrastructure as a business owner. 
We are a full-service IT support company that can manage all of your IT needs, from setting up new equipment to maintaining your existing network.